Whether you want a home cleaner for your house or condo, we've got the cleaner just for you!
Book part-time maid today from RM25/hour. Maideasy offers one-off, weekly, and fortnightly home cleaning services in Melawati. No quote, no hassle. Well trained Malaysian cleaner. You can forget about cleaning your house, let us do the housework while you spend your quality time doing things you'd rather be doing instead!
We have the best home cleaners Melawati has to offer! All of our cleaners are fully-vetted, trained, and experienced.

Melawati cleaner reviews & profiles
Maideasy Melawati cleaners are highly recommended by our customers, and we have many positive reviews to share with you!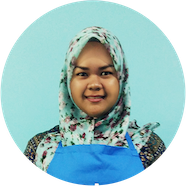 Sabrina
If you want a service that is reliable and focused on quality service, use Maideasy ! Sabrina always leaves my home spotless! All I have to say is THANK YOU and Keep Up the Good Work!
Ann from Taman Melawati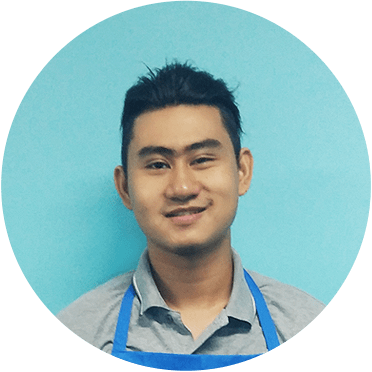 Zharif Faisal
Zharif Faisal is a very pleasant person. I was impressed with his efficiency and willingness do to above and beyong to make my house spotless. Recommended!
Lam from Desa Melawati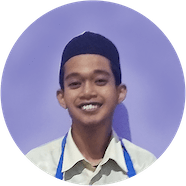 Ahmad Hanif
We were really happy and impressed with Hanif He arrived 5 minutes earlier than expected and immediately started working. He was very thorough with the cleaning even to the every loop and holes of my mother's jati furniture. We are looking forward to hire him again. He is the best so far and met my parents standard of good cleaner (my parents are very difficult to impress at first try).
Fidza from Melawati

Hey Melawati, we've got you covered.
Whether you need a cleaner in Taman Melawati, Melawati Heights or Taman Permata you've come to the right place.
Taman Melawati
Taman Desa Melawati
Desa Melawati
Prima Villa
Tiara Kemensah
Taman Tropika Kemensah
Kemensah Heights
Taman Permata
Taman Wangsa Melawati
Melawati Heights
Taman Zooview
Jalan Taman Melawati
Maideasy will pay attention to every corner of your living room, kitchen, bedrooms, bathrooms and more. Your house will get all the attention it needs.

Happy customers (and cleaners!) in Melawati
Find out what our valued customers in Melawati say about their Maideasy experience

Hafidza

, Melawati
"We were really happy and impressed with Haniff! He arrived earlier than expected and he immediately on the move. He was very thorough with the cleaning even to the every loop and holes of my mother's jati furniture. "

Sue

, Kuala Lumpur
"All was good. They manage to do all the work within 4 hours. great service"