Whether you want a home cleaner for your house or condo, we've got the cleaner just for you!
Book part-time maid today from RM25/hour. Maideasy offers one-off, weekly, and fortnightly home cleaning services in Klang. No quote, no hassle. Well trained Malaysian cleaner. You can forget about cleaning your house, let us do the housework while you spend your quality time doing things you'd rather be doing instead!
We have the best home cleaners Klang has to offer! All of our cleaners are fully-vetted, trained, and experienced.

Klang cleaner reviews & profiles
Maideasy Klang cleaners are highly recommended by our customers, and we have many positive reviews to share with you!
Mohd Firdaus
Firdaus did a good job! It's so nice to come home to such a clean place. I have absolutely no complaints! Two thumbs up.
Edmund from Kapar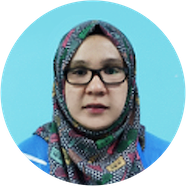 Farhanna Ezzati
Farhanna did a fantastic job. is careful, thorough, and takes initiatives. A pleasant person, overall. I highly recommend her!
Suhaili from Andalas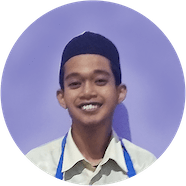 Ahmad Hanif
I'm satisfied. Thank you for taking such a good care of my home.
Harun from Meru

Hey Klang, we've got you covered.
Whether you need a cleaner in Meru, Taman Mewah or Bukit Raja you've come to the right place.
Meru
Taman Orkid
Taman Mewah
Taman Sri Andalas
Taman Desawan
Taman Sri Sentosa
Taman Saga
Taman Bukit Jati
Taman Kota Jaya
Teluk Gadong
Bukit Raja
Bandar Bukit Tinggi
Bandar Botanik
Maideasy will pay attention to every corner of your living room, kitchen, bedrooms, bathrooms and more. Your house will get all the attention it needs.

Happy customers (and cleaners!) in Klang
Find out what our valued customers in Klang say about their Maideasy experience

Maria

, Meru
"I am so glad to find that the cleaner is very helpful, I am happy with the job she has done."

Zubaidah

, Klang
"They come punctual and earlier then expected time. the session is good. finished all the work"

Nor Adilah

, Bukit Raja
"Hi. We are very pleased with Norlidana's help today. We would like to engage her service again and additional one maid in the future."